Rhubarb Almond Cake with Vanilla Cream | Food Blogger Easter brunch
Juicy rhubarb and almond cake with muscovado sugar and a crunchy sugar and almond crust. Super quickly stirred and baked. Served with a delicious vanilla cream.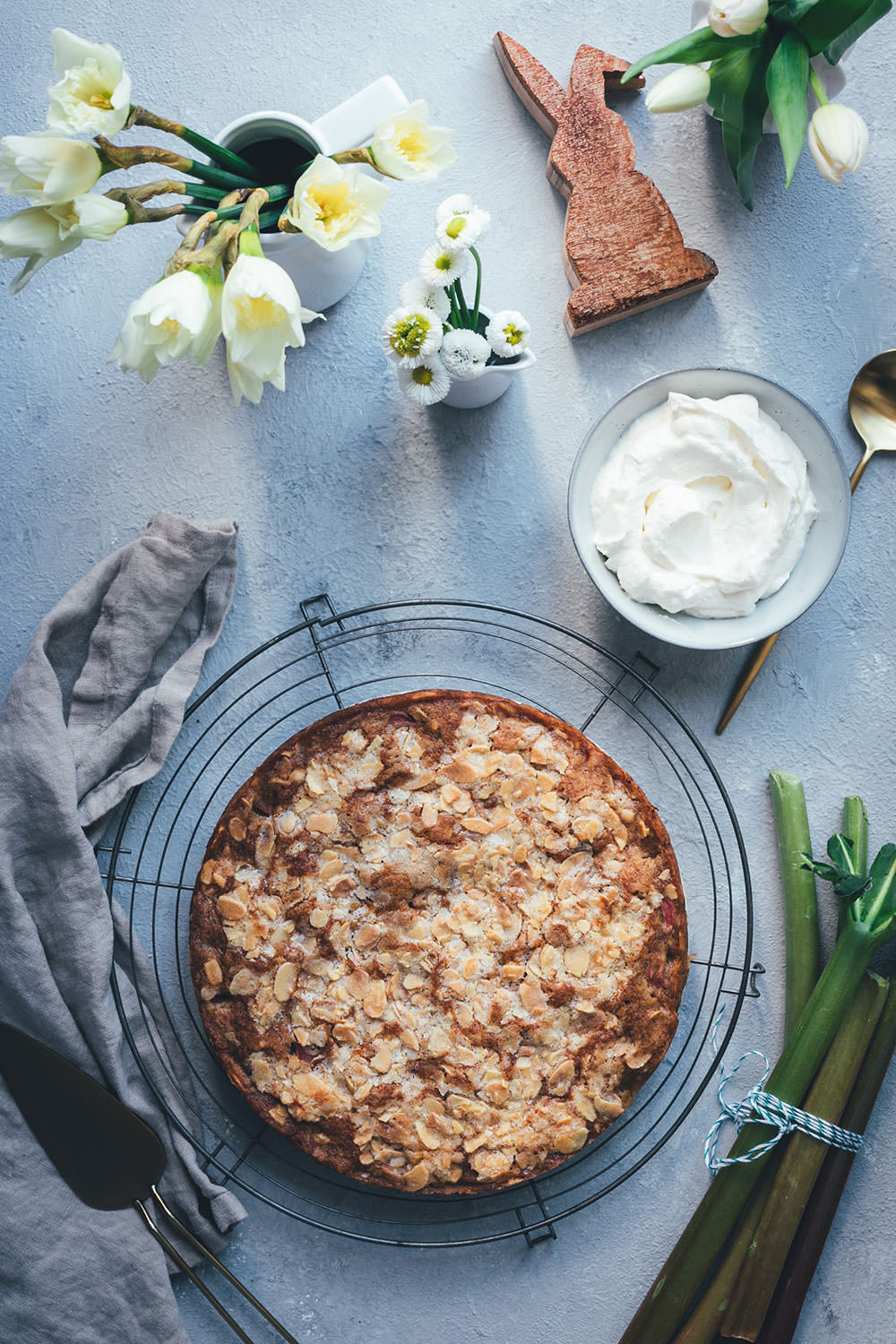 Our Easter week continues with dessert in the form of cakes and biscuits . Did you like the previous recipes? Was there something to your taste? Now it is sweet and we present you really delicious baked goods for the grand finale. I will also link the pastries to my recipe in this post!
I hope you enjoyed our theme week this year and you will find delicious recipe ideas for Easter. Have fun trying it!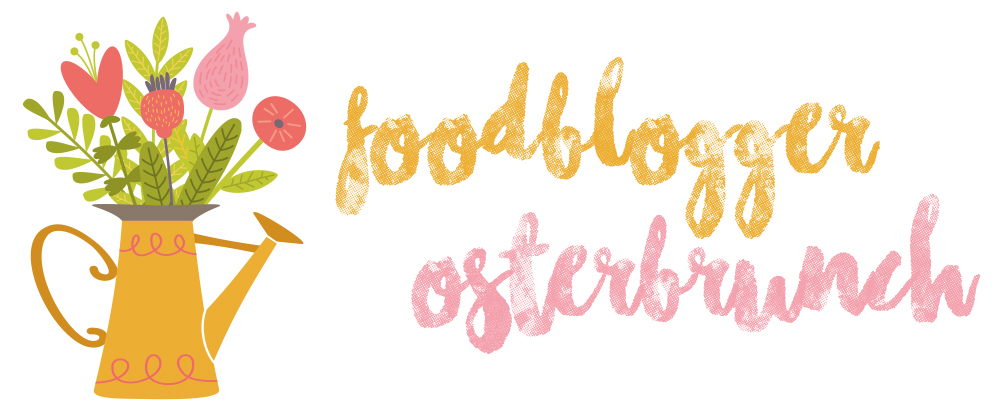 The Foodblogger Easter Brunch 2019 - My Recipes
Tuesday, 9.04.2019: Breakfast and Brunch: Savory Potato Waffles with Fried Eggs and Wild Garlic Feta dip
Thursday, 11.04.2019: Lunch and Easter roast: Braised chicken legs on green spring vegetables
Friday, 12.04.2019: Kuchen und Biscuits: Rhubarb & Almond Cake with Vanilla Cream
Rha sugar-crust barber-almond cake
For that I brought you today a delicious rhubarb-almond cake with vanilla cream. It is a very simple sponge cake without a lot of bells and whistles, but really makes a difference. Thanks to genuine muscovado sugar (also known as Mascobado sugar), the dough becomes wonderfully caramel-like and dark. The rhubarb is simply cut into thin slices and ends up in the dough together with golden brown roasted almond flakes. A real highlight is the topping of butter, almonds and sugar - that reminds - exactly! - Bee sting. I serve the juicy cake with a very simple vanilla cream. Super easy and fast, but delicious!
Rhubarb Almond Cake with Vanilla Cream
= "recipe-meta">
Quick and easy pie for the spring
Ingredients
100 g almonds

100 g soft butter and something more for the form, plusMeanwhile, spread the almonds on a baking sheet and toast for about 10 minutes during the oven's heating, taking care not to burn the almonds. Allow to cool on the plate.
2
Brush a 24-26 cm diameter springform with soft butter.
3 the soft butter with the muscovado sugar until creamy. Add egg and vanilla extract and froth everything.
4
Mix the flour, baking powder and salt in a separate bowl and mix the flour mixture alternately with the milk briefly, but vigorously, under the dough.
5
Cut the cleaned (but not peeled) rhubarb into slices about 5 mm thick. Lift the rhubarb slices and half of the almonds with a spatula under the dough. Put the dough in the prepared springform and smooth it out.
6
Mix the melted butter with the 40 g sugar and fold in the remaining almonds. Add the almond paste to the pie dough and spread evenly.
7
Bake rhubarb and almond cake in preheated oven for about 30-40 minutes. Check the baking time with the stick sample - the cake should be baked.
8
Cake in Let the mold cool completely on a wire rack.
9
Meanwhile, prepare the vanilla cream: beat whipped cream with powdered sugar and vanilla paste until stiff and serve to the cooled cake.
Further recipe ideas for cakes and biscuits at the Foodblogger Easter Brunch 2019
Cuisine Violette : Rhubarb muffins for Easter
S-Kitchen: Spring Cream Cake - m a Number-Letter Cake in the Easter and all-year version
Palate Poetry: Brownie Easter Eggs
Möhreneck: Yeast Wreath with Fig-Nut Filling
Jankes * Soulfood: The Easiest Cake in the World aka Buttermilk Cake from the Tin
Small curio shop: Eggnog waffles with rhubarb mascarpone ice cream
Pin the recipe at pinterest and save it for later